Is SHEIN boarding the sustainability train?
The mega fast fashion brand Shein is taking steps to ensure that its consumer base is satisfied by curating a platform that allows customers to resell items. Shein is the most recent brand to move towards circular fashion with the launch of Shein Exchange. This online platform is an integrated app that allows consumers to buy and resell Shein items. The goal is to start its launch in the United States and then expand across the globe.
"Most of the clothing purchased from Shein ends up in landfills creating a perpetual cycle of waste."
This step towards sustainability is, in fact, a responsive solution to the negative commentary about Shein's unsustainable practices. The fast fashion brand hopes to reduce waste by promoting recycling, but is it enough?
Treatment of Employees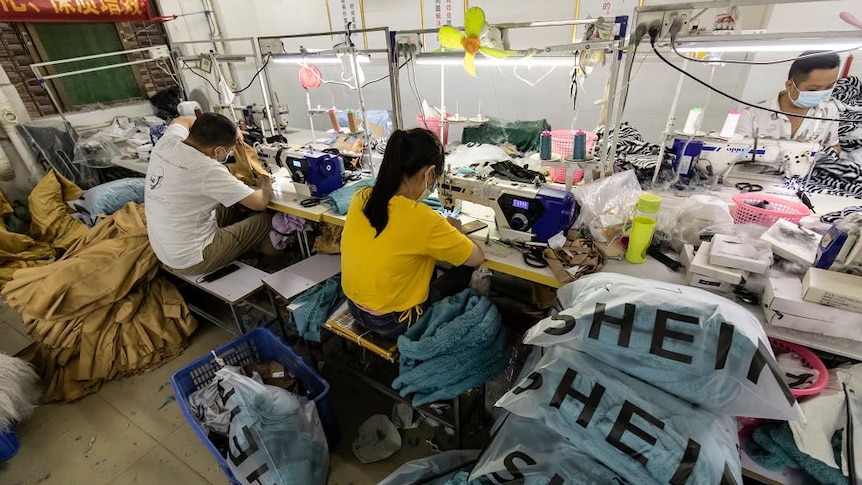 Shein is also catching heat for the unethical treatment of its employees.
According to CUT magazine, "in one factory, Channel 4 found that workers receive a base salary of 4,000 yuan per month – roughly $556 – to make 500 pieces of clothing per day and that their first month's pay is withheld from them; in another factory, workers received the equivalent of four cents per item. Workers in both factories were working up to 18-hour days and were given only one day off a month."
The wages and the working hours recorded above are not feasible and violate Chinese labor laws.
The single-minded approach to 'fixing' the brand's principles seems far-fetched. How can you implement 'sustainable practices' without curating a sustainable space for your employees?
Overconsumption and Production
"On an average day, Shein adds 2,000 new items to its store."
Last year Shein reported revenue of 15.7 billion with an online shopping base of 43.7 billion worldwide. Of those users, 7.5 billion are in the United States. This data proves that Shein is, in fact, the leader of this new concept of fast fashion. Its foundation is based on presenting consumers with the ability to choose trendy yet affordable outfits with one click. In an economy where inflation has become the norm, and designer brands are unattainable, many flock to Shein to get the hottest looks. The reason why Shein has so many users is that they cater to different aesthetics along with trends. From the y2k era to street style, Shein has that one trending fit in many sizes, styles, and colors.
SHEIN also faces substance and clothing issues.
"A 2021 investigation into Shein by Canadian Broadcasting Corporation found elevated levels of lead, phthalates, and per- and polyfluoroalkyl substances (PFAS) — chemicals linked to health problems — in clothing for children and adults, including pregnant people."
Shein may not have been the only fast fashion company that was a part of the investigation, but because of its ranking as the No. 1 online fashion retailer, it is one of the most troubling. This is an issue the Black community is all too familiar with.
The Black community has a history of being exposed to environmentally hazardous materials. It occurred during Segregation, the housing crisis during the Great Depression, the Water Crisis, and now online shopping.
Black Americans are estimated to have more than a trillion dollars in buying power in coming years, marking the highest amount of spendable cash they have ever wielded in U.S. history.
Due to its affordability, many disenfranchised communities are loyal customers of Shein. Unfortunately, there are no statistics available to display the percentage of Black or minority buyers to discern what demographic spends more in regards to the fast fashion industry. But based on these statistics, we are aware that Black and Brown communities spend the most money in the fashion industry, therefore, must be a huge consumer base for Shein.
The Revamp
Shein Exchange is a step in the right direction, but hopefully, more efforts will come. Sustainability is more than recycling but about being aware of the environment on a holistic level. As a business, this includes working conditions, the materials and chemicals used, and a sensitivity to its minority consumer base.
If Shein maintains its new perspective and expands into a more sustainable business, then the other fast fashion brands will follow suit.
What do you all think about the launch of Shein Exchange? Are you hopping all aboard?