Nick Cannon Has been fired from Viacom, the company which airs hit show.
"Wild N Out" has to find a new network to air on because Nick Cannon has been fired from Viacom. The network took action after the entertainer made some Antisemitic comments on his Podcast.
On an episode of Cannon's class, Nick was having a conversation with Professor Griff, a former member of NWA. While on the show, the two men got into a discussion about Jewish people that took a left turn. Griff has a history of saying "anti-semitic" things in the past, which is apart of his leaving of the rap group.
The company made a statement after Cannon didn't come out and apologize for his comments.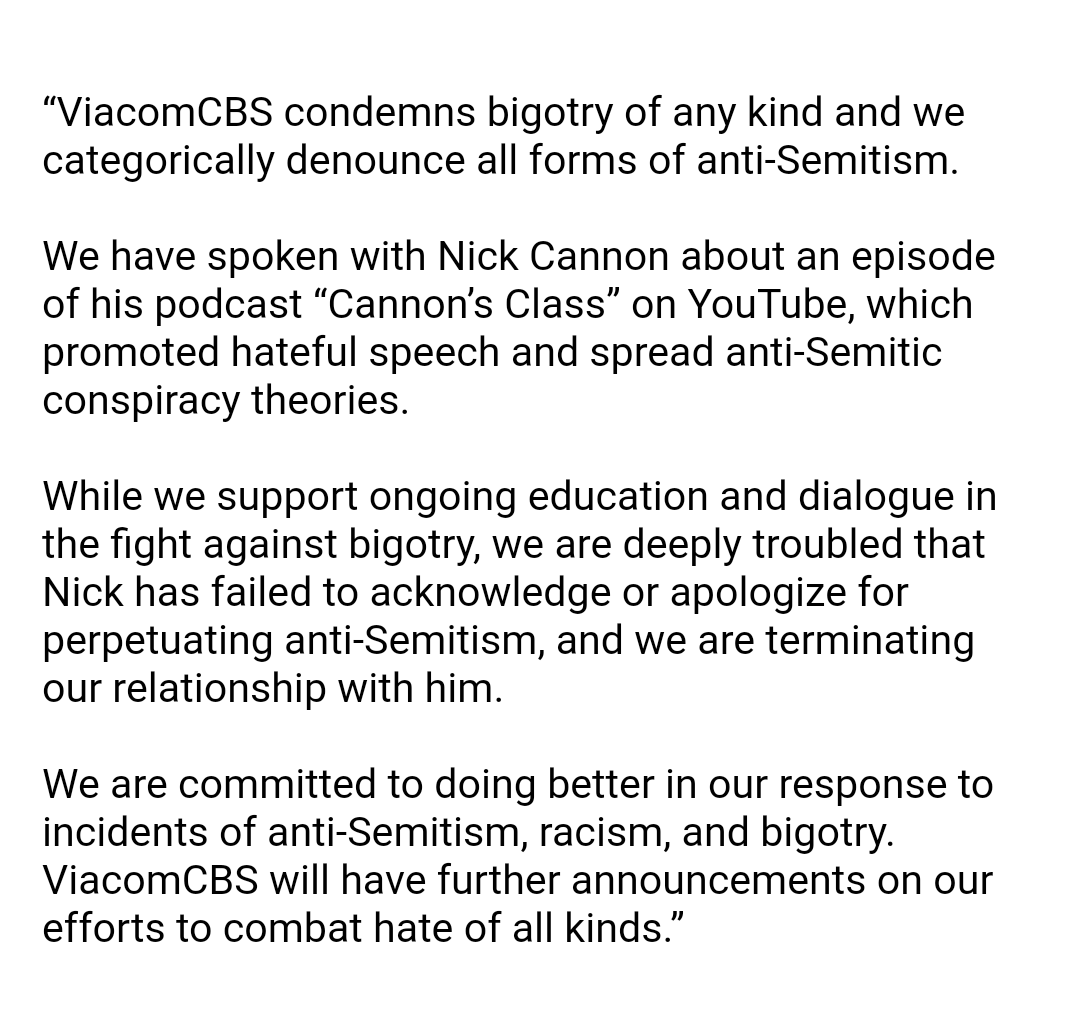 This is the second time in less than a month a black celebrity has been in trouble for saying something "Anti Semitic." The common theme between the two is that both are concerning the nation of Islam and Black Hebrew Israelite groups.
Nick Cannon, being fired from Viacom, is another example of White people using private to ignore the real issue.
Viacom could easily afford to offer education courses to all African Americans who believe that Jewish people aren't Jewish.
The real question is, what is driving these people to this belief in the first place?
Anti-semitism is wrong by all accounts, but so is depriving people of information that could change their lives. Maybe if we tried educating people instead of just casting them off as racist or "anti," we could make some progress.
What are your thoughts on Nick Cannon being fired from Viacom? Do you think it was the right move for the company?
Let us know your thoughts in the comments.