Video: Kelow Latesha – "Hibiscus"
The DMV Rhymer Heats Up With Her First New Song Since TSA Deluxe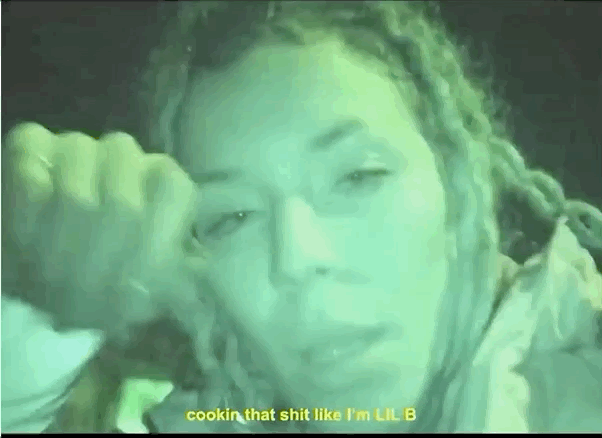 The Video: 
A tireless creative and serial entrepreneur, Maryland native Kelow LaTesha spends her non-rhyming hours as the proprietor of a natural herb store. Titling her latest freestyle after an exotic flower renowned for its medicinal capabilities, Kelow shares "Hibiscus". Hibiscus Tea is known for its high-vitamin content and tart flavor, providing the perfect metaphor for the pointed lyricism and bold flexes that populate Kelow's 90-second, bass-boosted banger: "I'm just concerned about how much I make a day/Fabio whippin' that iron like Bobby Flay." In the video, Kelow brings her inimitable style to her local bodega, quickly serving customers before their bus arrives. "Hibiscus Freestyle" is Kelow's first new song since the release of TSA Deluxe.

A new and improved version of last year's TSA, TSA Deluxe features three brand new songs, including the snap music-inspired "High Fashion," and gives context to previously released highlights like "The Real Deal" and "Hammer Time" (over 100k views on YouTube). The most notable new highlight from TSA Deluxe is "PowerPuff Girls," a fiery new posse cut. Dominated by a lurching, menacing bassline, "PowerPuff Girls" unites Kelow with two of the rap game's fiercest femme fatales–Rico Nasty and LightSkinKeisha. Earlier this month, The FADER premiered Kelow's pastoral video for "Not You Then Who?," which celebrates beauty in all its forms. Featuring an additional appearance from Black Fortune, TSA Deluxe is available to stream everywhere via Kelow's own BUTTA venture.

Born in Prince George's County, Maryland, Kelow's music is heavily influenced by the DMV region's hip-hop and go-go scenes. The rapper makes music that expresses her true self, her specific pen and mutating styles eluding broad categorization. The artist has earned praise from the likes of The Washington Post, Pitchfork, HYPEBEAST, Def Pen, and others.

Stay tuned for much more from Kelow LaTesha in the coming weeks.

Watch "Hibiscus": https://youtu.be/N4qN1CDJ7MM

Buy/Stream TSA Deluxe: http://smarturl.it/KelowLateshaTSA
The Background: 
Forget about the stigmas, labels, ideologies and pre-determinations of today's Hip-Hop artist, because when you meet Kelow LaTesha, none of the industry standards need apply. Born and raised in Prince George's County, Maryland, a suburb of Washington D.C., Kelow's spark to be a creator happened when she was young. She credits her time spent watching DC area artists on basic cable as something that planted a seed, leaving an ever-lasting impression early on.
The Links: 
Hibiscus": https://youtu.be/N4qN1CDJ7MM
"Not You Then Who?": https://youtu.be/MX8fRRQ8AzA
TSA Deluxe: http://smarturl.it/KelowLateshaTSA
"High Fashion": http://smarturl.it/KelowHighFashion
TSA: https://smarturl.it/KelowLateshaTSA