If you are not familiar with the famous Disney star, you may know this celebrity from the new drama series 'Bel-Air.' I mean, with a name like Coco Jones, how could one forget. This celebrity has come such a long way from teen-bopper to show-stopper. In an interview with Refinery 29, Coco Jones reveals that the secret to her success is due to manifestation.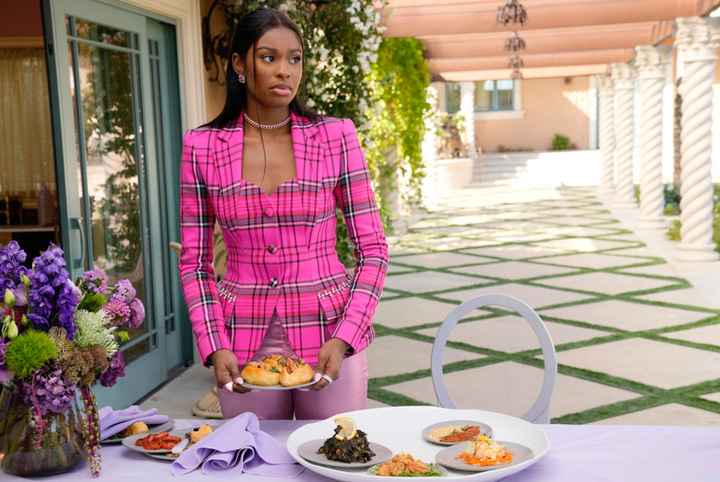 Her career started with Disney in 2006, as she was the runner-up for Radio Disney's Next Big Thing. The triple threat and Southern Belle starred in the musical. Let it Shine! a few years later. She also was making moves in the Music Industry. All these stepping stones to her career soon halted.

Coco Jones is a star unlike any other. Jones is one of the first Black Disney stars to shed light on the issues she faced as a darker-skinned actress.
"As a dark-skinned actor, you're pretty much starting from zero every single time," she continues. "It doesn't matter what you've done or what your resume says — a lot of the determining factors for being 'qualified' are out of your control, no matter how much time and effort you put into the script."
Upon finding her own voice as a young woman, she has, in turn, become a social media darling. On her social media journey, her confidence and boss vibes touched all of our hearts. Her whole essence left many of us wondering if this is the same Coco Jones we grew up with. This set off a catalyst that I like to call the Coco-Jones Effect.
Her social media presence and the mere fact she was an underdog caused her fan base to grow. This growth was reflected through the support she had when cast as Hilary on 'Bel-Air.'
"everyone's reactions to the show feels so good, to know that like the culture approves, cause that's hard to get y'know."
The bubbly and gorgeous actress has recently signed with Def Jam and is releasing new music. Her latest single, 'Caliber,' is out now.
During an interview with VIBE, Coco Jones describes her music as authentic, lively, and encouraging. The artist may drop a full EP this summer, highlighting her past experiences and learning lessons.