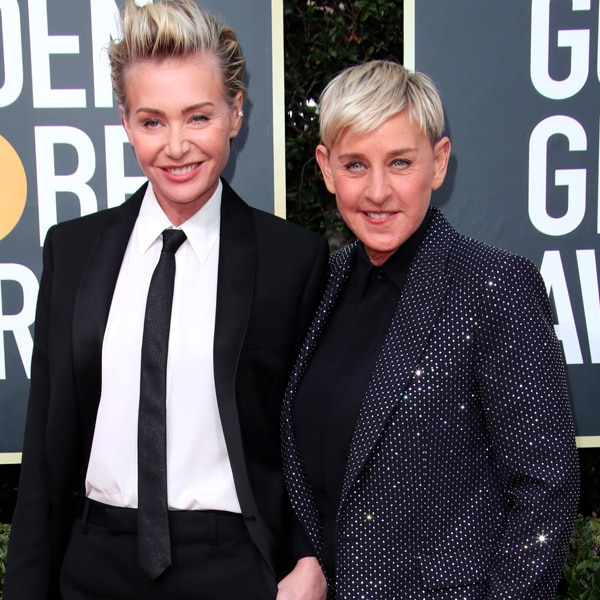 Ellen DeGeneres has been getting a lot of backlash recently, as allegations of mistreatment have surfaced. Many celebrities that have been on her show and workers of the show have gone on the record to show the mistreatment received during the show. However, Ellen's wife has broken her silence and stands with her wife even with the strong allegations against her.
What has been going on with Ellen DeGeneres? 
Ellen DeGeneres has been receiving a lot of backlash about her behavior toward her guests and workers.
It all started when "BuzzFeed News posted the first report on July 16, in which 11 employees— one current and 10 former — came forward with claims that they had faced racism and intimidation on the set of the talk show".
After that many celebrities that have been guest-starred in the show has gone on the record to talk about their experience. One of them being a comedian, Kevin T. Porter, when he posted on his Twitter asking others to speak about Ellen. He also mentioned in the tweet that "about Ellen being mean". After Kevin tweeted, he received thousands of replies.
Since then allegations just got worse and new people are coming out almost daily to talk about Ellen. 
Ellen DeGenere's Wife Speaks Out 
Portia de Rossi has been married to Ellen since 2008, and she went on Instagram to defend her wife and stand with her. 
On Monday, August 3rd she posted a picture of a blue screen and it said: " I stand by Ellen". 
She also captioned the post with the following: 
To all our fans….we see you. Thank you for your support. 
#stopbotattacks
#IStandWithEllenDeGeneres
#IStandByEllen
#IstandByEllenDeGeneres
#ellendegeneres
#ellen
#theellenshow
#ellenshow
#bekindtooneanother
What do you think of the situation regarding Ellen DeGeneres Wife Portia De Rossi and her standing by Ellen?
Let us know in the comment section below.