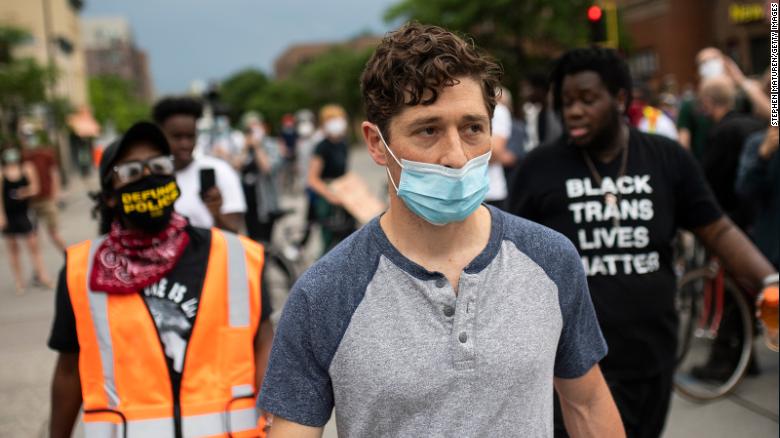 On Saturday, June 6th, There was a protest in Minneapolis, Minnesota to address police brutality and the murder of George Floyd. One of the protesters was the Mayor of Minneapolis Frey. During this time at the protest, he was questioned about whether or not he was going to defund or abolish the police. 
What Does it Mean To Defund The Police? 
The police department is funded primarily by grants from state and federal government agencies, foundations, and business groups. To defund the police would mean to take away a large portion of the department's money. It would not get rid of the police force. If Minneapolis were to defund police, the extra money would go to further fund other government-funded departments like education, public health, housing, and youth services.
Mayor Frey's Response to Defund Police
When the protesters demanded an answer from the mayor whether or not he is going to defund the police department. He started by tiptoeing around the question. He said "been coming to grips with my own brokenness in this situation" and promises to revamp "a systemic racist system." He says the "police union needs to be put in its place" and police practices reworked.
This answer did not suffice the protesters it made them angrier. The leader of the protest demanded a yes or no answer. The mayor answered, "I do not support the full abolition of the Minneapolis Police Department". The protesters did not react well to his answer and booed him out of the protest. 
The Latest Comments made by Mayor Frey 
On Monday, Mayor Jacob Frey had an interview with Good Morning Journalist George Stephanopoulos, where he added to his previous response on defunding the police. He said, "Am I for entirely abolishing the police department? No, I'm not. So, over the coming days and weeks, I'm looking forward to working with the council, talking with them about deciphering what particularly they mean when they say ending and abolishing and I'll be talking with them directly." He is still going to work on improving police protocol, but he is not for abolishing the department. 
Do you think that the Mayor needs to defund the police department? 
Let us know in the comments.