If you have an Endless Love for ice cream, Lionel Richie has got something for you.
In collaboration with Tyra Banks the 72-year-old singer has launched a new ice cream flavor called All Night Love. The iconic singer partnered up with ice cream brand SMiZE, owned by the former model, to produce a delicious new flavor inspired by his popular 1983 hit, All Night Long.
"What can I say, it's All Night Love! I am so happy to have some of my favourite hometown tastes featured in my very own SMiZE Cream flavor"
View this post on Instagram
All Night Long mixes vanilla with midnight cookie crumble swirls and salted caramel, the Legend's childhood favorites. Milk chocolate-covered fudge hearts are topped on the rich ice cream – as a tribute to Lionel Richie's love songs.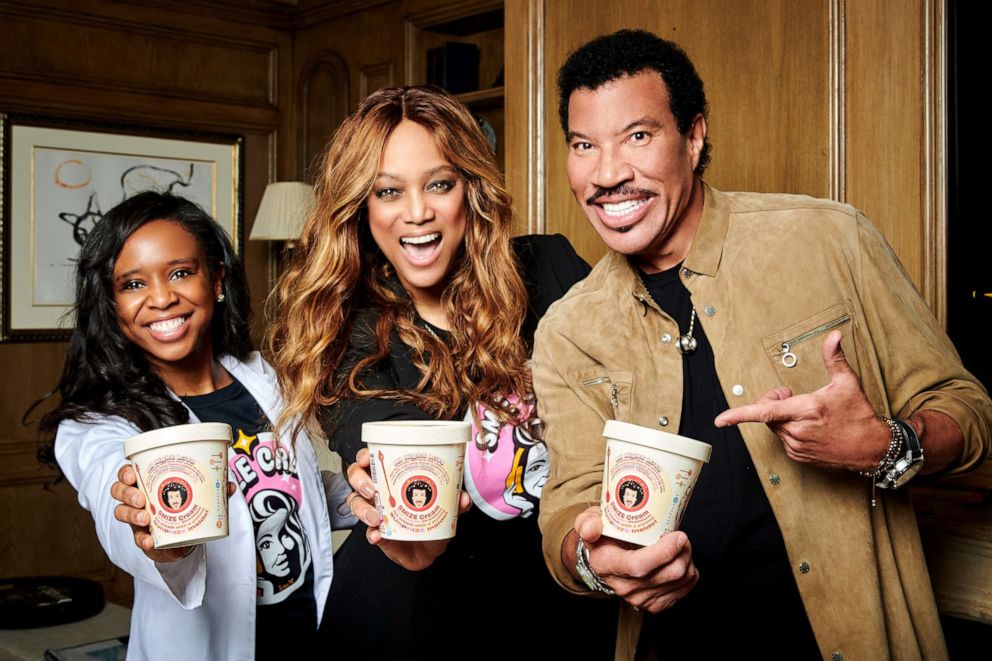 The supermodel and Life-Sized actress turned entrepreneur and Lionel Richie concocted the flavors with ice cream scientist, Dr. Maya Warren, at Banks' home. Richie also includes a "SMiZE SURPRiZE" inside filled with caramel-scotch cookie dough- aka butterscotch.
Tyra Banks, who launched her company last year, shares her experience of working with the Lionel Richie:
"I have been a lifelong Lionel Richie fan! His stratospherically popular music transcends everything and I'm so excited everybody will be able to enjoy SMiZE Cream's All Night Love, our new super luscious ice cream flavor inspired by Lionel's musical genius and vivacious personality!"
The containers for All Night Long contain a QR code with videos highlighting the collaborators. The ice cream is available for preorder and will be shipped out nationwide by September 8th.