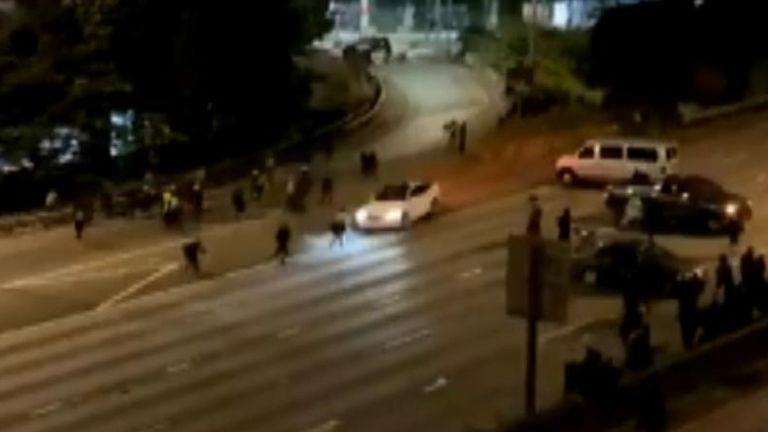 On Saturday, there was a protest on a freeway that was in support of Black Lives Matter. In the middle of the protest, a car got onto the freeway and one person got injured and one person got killed.
What happened that led to the accident?
During the protest that was on Interstate 5 in downtown Seattle, a white Jaguar came onto the freeway.
The driver was a 27-year-old man who was behind the wheel, it was said that he was driving at a high speed and was driving toward the protesters.
After the police arrived, it was not proven that the accident was targeted, and it is proven that the driver is not under the influence.
The outcome of the accident
During the accident, most protesters were able to get out of the way and were not hurt. However, 2 people did get hit by the car.
Summer Taylor, a 24 years old woman, died in the evening while in the hospital. Another victim is Diaz Love, a 32 year old man who is in the hospital in critical condition with multiple injuries.
The driver was arrested on two counts of vehicular assault and was denied bail.
Washington State Patrol Captain Ron Mead closed the freeway for 19 days in a row, and he said the following about the incident:
"My hope is, as a result of this tragedy, protesters will reconsider their desire to be on the interstate because I cannot guarantee their safety, plain and simple".
Do you think that this was just an accident or was the driver targeting the protest?
Let us know in the comment section.